Project Management & Expediting Services
In today's increasingly competitive economic climate, every aspect of the building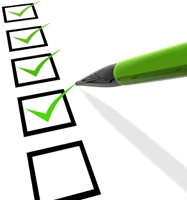 process must be considered thoroughly to ensure the success of a project. Securing approvals from ever more restrictive municipal agencies is no exception.
Because of the regulatory overlap between federal, state and local governments, C2G Environmental Consultants, LLC can efficiently assess how to manage this process. Our staff of in-house permit specialists has the necessary experience in the areas of municipal land use regulations, soil conservation/sediment control, building and fire safety health codes, highway access, drainage, occupancy and roadway permits. It is at this crucial stage that a thorough familiarity with regulations and legal procedures can make or break the momentum of a project.
To help our clients address these issues, C2G provides a comprehensive range of project management. With our staff of specialists, we are able to manage projects with the experience necessary to bring about timely and cost effective solutions.
From its inception, C2G has made the aggressive and timely pursuit of permits and approvals a top priority. As a business oriented firm that understands the critical importance of expedient results, C2G will establish and pursue a plan of action designed to respond to clients' needs, efficiently and economically.
---
TOP