Residential and Commercial Aerial Drone Roof Inspections
We can help take your project to new heights!

C2G Environmental provides innovative aerial services, customized personally to meet all your unique needs. We use the most technologically advanced UAV equipment available. Call 1-866-670-5366 or click here for a free consultation.
Residential and Commercial Roof Aerial Drone Inspections

According to OSHA, falls are the leading cause of fatal industrial work site injuries. Drone roof inspections are a welcome solution to this problem. Using drones for roof inspections and construction site inspections reduces fall risk by reducing the time spent on ladders and roofs. Often, drones eliminate the need to be on a roof during an inspection altogether.
Using drones greatly reduces the amount of time and money needed to complete a roof or construction site inspection, and produces a superior data set. As drone operations take place from the ground, safety equipment such as harnesses, scaffolding, and ladders are unnecessary. Additionally, flying the drone from a remote location during a roof or construction site inspection keeps the crew members well out of harm's way. In short, a job that would other otherwise take a crew all day or several days can be accomplished by a smaller crew in only a few hours.
| | |
| --- | --- |
| | |
Thermal Imagining Roof Inspections - Prevent Problems Before They Get Worse
Easily assess the condition of your rooftop with thermographic imaging. Our drones can fly over your rooftop and capture high-resolution infrared photos with high detail. Spot anomolies and identify water damage, heat leakage, or other potential problems. If left untreated, many rooftop problems can get worse and more costly, causing leaks, mold, and rot.

Performing rooftop inspections with drones is a faster, safer, and more time-efficient way to gather the valuable data you need. Reduce liability risk and enjoy faster turnaround times.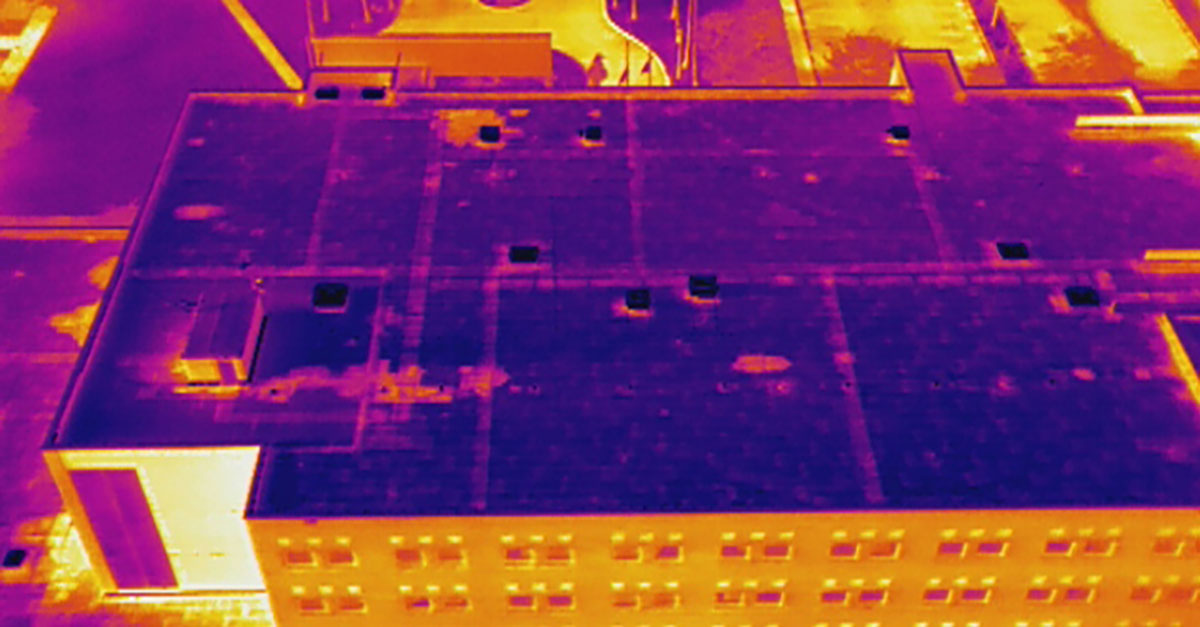 FAA-APPROVED, COMPETITIVELY PRICED & FULLY INSURED!
TOP