Drones for Precision Agriculture & Farm Inspections
Certified, Licensed and Insured.
We can help take your project to new heights!

C2G Environmental provides innovative aerial services, customized personally to meet all your unique needs. We use the most technologically advanced UAV equipment available. Call 1-866-670-5366 or click here for a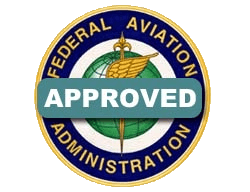 free consultation.
Drones for Precision Agriculture & Farm Inspections
Maximize yields, minimize costs, optimize inputs and react quicker to threats with drone-based remote imaging technology. One way to drastically reduce the time of inspecting agriculture fields and high cost of commercial pilot aircraft is utilizing drone services. This allows farmers to see the overall health of crops in the field and zoom in to problems areas.
For generations farmers have walked their fields inspecting crops manually for signs of stress, disease, and vigor. Irrigation management, crop inspection, spraying of pesticides, all use traditional labor intensive methods, which are time consuming, and can be difficult as crop canopies thicken. Using Drone technology, farmers can now evaluate their crops at scale, while simultaneously creating vegetation maps that help them manage their crops and their time better.
Aerial-based thermal imaging has also become an important tool for agricultural management. It is a non-invasive way to monitor crops, nurseries and greenhouses and even detect plant disease.
Aerial assessments and data gathering within the farming sector provides key information such as:
• Plant Vigor
• Plant Stress
• Plant Counts
• Field Uniformity
• Plant Height
• Other Variables
This information can be used to predict the need for fertilizer inputs, irrigation modifications, peak harvest, overall crop health, and ultimate, crop yield/value. Industrial farmers can now leverage these technologies, since they allow for better business decisions relating to agricultural issues.
FAA-APPROVED, COMPETITIVELY PRICED & FULLY INSURED!
TOP