About Us - C2G Environmental
What does C2G stand for?
C 2 G [Complete Compliance Guaranteed] the motto and philosophy of the first company to be approved to conduct Third Party Environmental Compliance audits by the New York State Department of Environmental Conservation.
C2G Environmental Consultants, LLC specializes in underground storage tank removals and abandonments,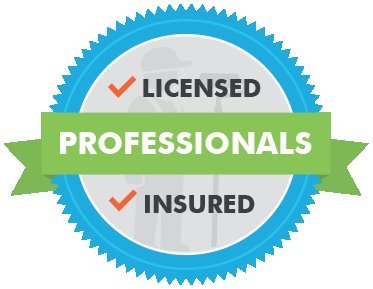 above ground storage tank removals and installations, remediation of contaminated soil, groundwater investigations, and emergency spill response. By choosing C2G Environmental, you can be assured that your environmental project will be handled with the utmost care and professionalism.
C2G Environmental is a full service environmental company. What sets us apart from other companies is our highly trained staff of geologists and hydrologists, as well as technicians. We do not use sub-contractors or rental equipment. We are authorized by New York State to remove and haul contaminated material.
• C2G Environmental has 15 years of experience removing, abandoning and installing underground and above ground storage tanks (heating oil tanks), as well as, remediating contaminated soils from leaking tanks.

• All of our environmental technicians are full-time employees, OSHA certified and fully insured.

• We pride ourselves in carrying a three tier insurance policy including: $5 Million each of General Contractor Liability, Professional Liability and Pollution Liability.

• Activities are performed in compliance with all applicable federal, state, local, OSHA and New York State Department of Environmental Protection regulations.

• Better Business Bureau A+ Rate, Angies List Super Service Award (2014-2018) , Home Advisor Screened & Approved
At C2G Environmental we pride ourselves on working with the homeowners who are in the process of selling or buying a home. We also work closely with attorneys and realtors to expedite their client's real estate transactions.
C2G Environmental is an approved vendor of all major insurance companies. Our association with these insurance companies enables us to assist our clients with an insurance claim.
C2G Environmental recognizes that a homeowner's property is their most valuable investment. We will perform all work in a neat and responsible manner, in order to protect your property.
Bottom line--We want our customers to feel they have received professional value-added services for the best possible price. We welcome the opportunity to match or beat any price for the removal of your underground old tank quoted by a New York State licensed Environmental Company.
Memberships:
• Farmingdale Chamber of Commerce
• Hudson Gateway Association of Realtors (HGAR)
• Dutchess County Regional Chamber of Commerce
• Ulster County Chamber of Commerce
• Waterbury Chamber of Commerce
• Hudson Valley Oil & Energy Council
• New York State Commercial Association of Realtors
• Connecticut Energy Marketers Association
• LGBT Chamber



---
TOP